Corporate Sponsorship
Become a business that supports change around the world.
The Opportunity
Today, corporate social responsibility is no longer a nice-to-do. People want to know more about the companies with whom they do business. Three-quarters (76%) of US adults (ages 18 and older) expect businesses to positively impact society instead of just making money.
When companies support social or environmental issues, consumer affinity increases:
96% of global citizens have a more positive image of the company
94% are more likely to trust the company
93% are more loyal to the company (i.e., continue buying products or services)
Today, those early-adopting companies that have developed a 'purpose' above only generating revenue are seen as having an authentic role and value in society, which allows it to simultaneously grow its business and positively impact the world.
Partner Benefits
When your business partners with Thrive for Good, you will join the movement to end hidden hunger. A successful partnership can strengthen your business in many ways.
Cultivate Customer Loyalty
Global citizens expect companies to do more than make a profit; they believe companies need to act responsibly and address issues.
Energize Your Staff
According to Entrepreneur.com Corporate Charity Is What Inspires Greater Employee Engagement, corporate giving improves company culture. A majority of companies do it, but there is room for improvement. Workers are happier when they work for generous companies.
Boost Sales
As conscious consumerism becomes more mainstream, companies committed to social and environmental change will grow in popularity.
Strengthen Brand Recognition
Brands that are seen to be associated with 'giving back' increase the overall perception of consumers, lifting the power of the brand.
Employee Retention
When employees know they are part of something bigger and that their efforts are fueling change in the world, retention increases.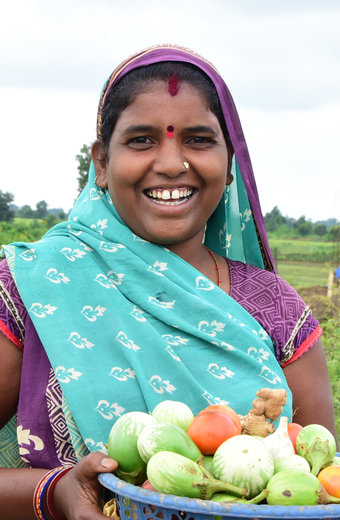 Interested in getting your brand involved?
Our most successful partnerships are multi-year and involve a number of different tactics. Here are a few ways your brand can partner with Thrive for Good.
Give
Contribute to garden projects, operations or needed training, tools and seeds that make our work possible.
Provide a corporate gift
Give a percentage of sales
Introduce an employee matching program
Engage
Inspire your team and customers to fundraise and help spread the word.
Employee fundraising
Customer fundraising
"Partnering with Thrive has been a very rewarding experience for JusTea. It is wonderful to see the tangible impact that Thrive's work directly has on communities in Kenya. JusTea's staff and customers also feel this benefit by knowing that there is a greater purpose behind each cup of tea."
Paul Bain
Tea Captain
JusTea – justly made tea
Corporate Sponsors
Take a moment and view the opportunities of partnering.
One of the most successful ways our Corporate Partners get involved is by using the power of their brand to raise funds for a Campaign. Check out one of these current successful campaigns by: