We have 2 online courses – which is right for you?
The Thrive Institute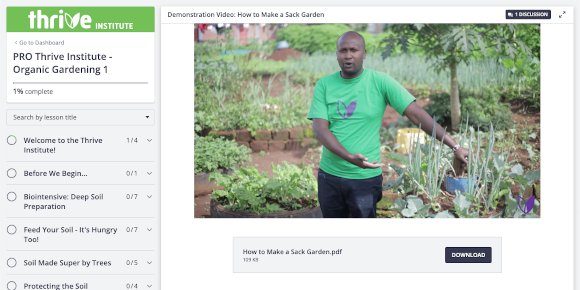 The Thrive Institute is the first online organic gardening and nutrition course created to decrease hunger and malnutrition in emerging countries.
We've been teaching these courses in person since 2008, and as a response to COVID, we worked tirelessly to move the training online and make it accessible to everyone in the world.