Donate to Help The Poor & Malnourished in Africa
100% of your money brings nutrition and health to those in need.
The Return on Investment
Every $1 invested in Life Gardens can yield $15 in economic returns to a community.
Private donors and companies cover our operating costs, so you can give knowing your gift goes directly to supporting our Life Gardens.
It's a solid investment. Life Gardens are perhaps the single most powerful tool for ending poverty.
With the right knowledge and simple tools, it costs very little to grow health. But the impact is enormous, rippling out to dramatically improve child development, mortality, economic security — creating brighter futures.
$15 a month gives 12 people a year everything they need to grow health.
Life Gardens changed the lives of Jacob, John, Mara and Joyce. Read their stories.
"Growing Life Gardens not only lifts individuals out of poverty, it also renews our planet for future generations. Our gardens nourish the soil. Compared to other methods of farming we don't use pesticides or chemical fertilizer yet we can produce more this way and conserve the environment at the same time."
– Joyce Juma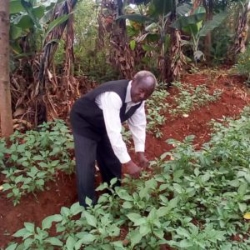 "I am very happy that Thrive trained my son. I am a maize farmer myself. When my son came home from prison he told me all about what he had learned. I gave him some of my land and immediately he started digging in a way that I had never seen before. His plants did much better than any of mine. We are so grateful for the knowledge and skills that you have shared. We are a family of 19 and hunger is no longer a problem for us. May God bless all that you do to help people in prison and other communities."
– John Wasike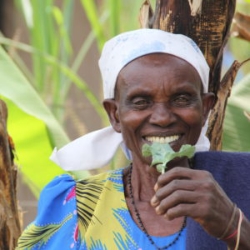 "Our lives were the definition of poverty. Myself, my 5 parent-less grandkids and the 5 other orphaned children that I took in. Everything changed when I had the opportunity to attend a 5-day workshop in my community. Immediately I started my own gardens at my home. Every square inch of my property was turned into different areas to grow health. Soon enough we had food. Food that filled our bodies and helped us to feel good. After our first harvest, we had way too much food. I decided to see if anyone would purchase my extra crops. For the first time in my life, I had enough food to feed my family and enough money to purchase a mattress."
– Mara Jekombe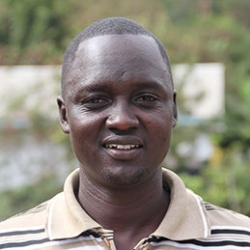 "Every single month I use to suffer from malaria and allergies. I was very weak, I had muscle pain, chills, fever, loss of appetite, headaches and weight loss. After learning about natural medicine and growing health, my life changed. Within 2 days of using artemisia, my body was completely healed, I never experienced malaria or allergy again. Since 2012 I am a disease-free man."
– Jacob Lotodo
At Thrive, we want to be different. We want to be undeniably transparent in everything we do. Here's how Thrive allocates its revenues during the fiscal year between program costs, administrative costs, and awareness initiatives.
73% goes directly to building sustainable communities. This covers the costs of our trainers, seeds, supplies and tools needed for a community to start their own Life Garden.
16% supports the administration and operating costs required to deliver our training that empowers more families and communities to grow an abundance of healthy, organic, disease-fighting foods.
11% helps fund our marketing and fundraising initiatives used to continually promote the transformative message of Thrive and our Life Gardens model.
Early in Thrive's foundation, Natural Calm Canada committed to donating 100% of its profits to fund our administration, operating and fundraising costs. This means that all of Thrive's organizational expenses, such as salaries, office, communications and travel expenses, have been paid for by Natural Calm and a few other philanthropist donors.
This allows 100% of your donation to go towards projects and programming.
Create lasting impact by supporting a community in need.

Join an engaged and empowering community of monthly givers.
Give monthly and help lift 1 million people out of extreme poverty by 2025 by simply giving them access to nutrition.
What Difference are you Going to Make?
Join us, become a world changer.
Donate Crypto
Donating cryptocurrency is safe and easy
Give by Cheque
We happily accept cheques by mail
Leave a Legacy
Include the gift of a donation in your will
You Can Help
If you know nutrition is a basic right…
If you believe we can end poverty and renew the planet…
If you want to help where you can make the biggest impact…