Birthday: November 28, 1948
My Journey with Thrive
I got to know Thrive through Dale Bolton (Founder), whom I had known for more than 10 years as part of the Pastors and Leaders group in the Greater Toronto Area.
Soon I discovered that Dale travelled to Africa often with a mission to end extreme poverty through the Thrive organization. Over the next couple of years, I got to know Dale and the organization better and was able to connect some people and ethnic groups with this amazing ministry.
At the end of November 2016, Dale sent me a message stating, "We need to chat." During this chat, he shared the updates and progress of Thrive over the previous years. At the end of the presentation, he invited me to become part of the Thrive Board. Lydia, my wife, and I prayed about it and felt called to accept the invitation and decided to join the team in January 2017. Realizing that one day we would need to go and visit the Thrive Growing Health Institute in Kitale, Kenya. Africa would be the last continent that we haven't been to.
January 2018 we were presented with the opportunity to go and visit Kitale and see first hand the difference that Thrive is making. I have now visited every continent! This has been a new beginning of a great journey with Thrive.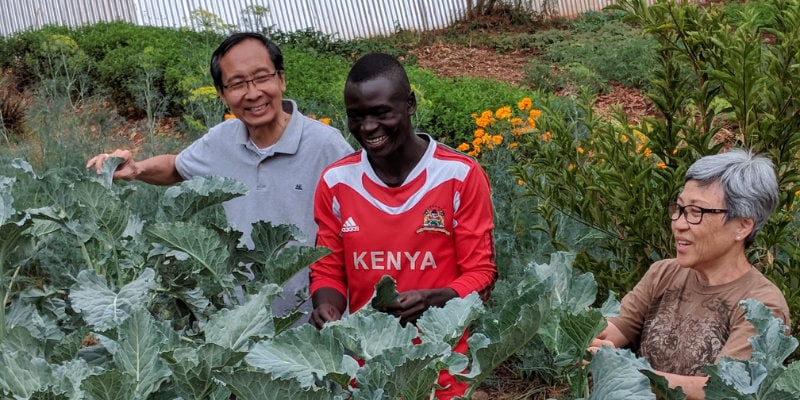 What is your favourite vegetable?
I like most vegetables and probably if I need to choose a favorite of them all, I would pick carrots. There is a sweetness, uniqueness, firmness and variation of choices to prepare the carrot. I also love when Lydia, my wife, makes pickled carrots or creates a mixture of carrots with cabbage and other vegetables.
What is your greatest achievement?
In every stage of my life journey, there are great achievements. Related to Thrive, the latest and greatest achievement I would say is introducing and launching an Organic Community Garden within the church we congregate in Toronto. I felt the need to do this in 2016, but at that point, it was only a vision and I wasn't sure how to start it.
I mentioned to Dale the challenges I was having with this project and on the first Sunday of 2017, the project was birthed. Dale coached and trained our team of African, Caribbean, Chinese, Philippines and Indonesian communities. We joined together and prepared "no-dig" Organic Gardens at the church facility, using 300 square feet to create 30 beds. Our first harvest was graciously given to the Filipino Community for 2017. This Organic Community Garden is to reach out to the under-privileged Jane and Finch area in Toronto.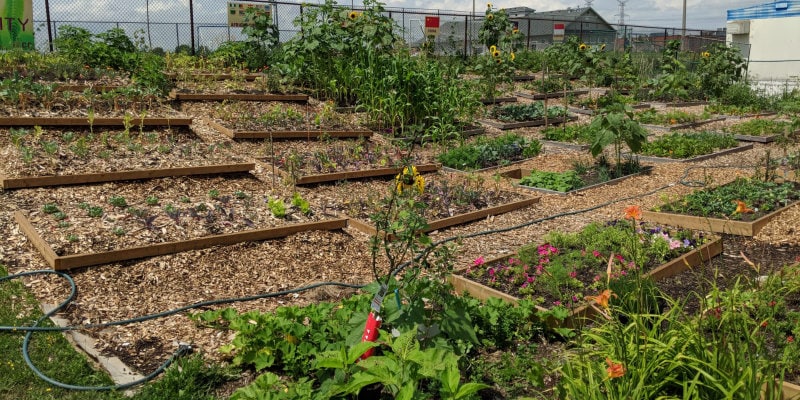 If you could visit anywhere in the world you've never been, where would you go?
I am an adventurous man and would like to discover exotic countries. Especially those with still nature and those that are underdeveloped. If I had to choose one, it would be Cambodia. I am lucky to have had the opportunity to travel there after our visit to Kenya this year. I would also love to introduce the core values of Organic Gardening and Natural Medicine from Thrive to a new country.
What is your favourite quote?
Jeremiah 33:3
"Call on me and I will show you great mighty things that you do not know."
What is your favourite family tradition?
I would say that yearly family reunions from both of our sides, Lydia's and my family, are the most important part of our life journey and family tradition. It is so important as our siblings are spread out in different continents and countries. Lydia still has a mother who will be celebrating her 95th birthday this year!
What are your hobbies/interests:
My nature is to be among people and to help and serve. The vision of my life is to connect specific people, which are people with His Kingdom hearts. Therefore, putting all the above together, I would say, "I would like to be among people, to help and serve people with His Kingdom hearts and bringing us together to glorify Jesus.