The New Way of Training Health – For All
A learning community committed to Growing Health.
The Future of Gardening
Whether you're looking to grow a few vegetables in your backyard, for your community or you want to increase your overall health and immunity, our courses and certifications will help you find the healthier 'you'.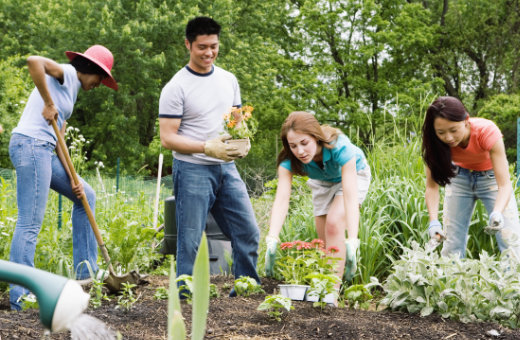 How We Eat Matters
Our courses are structured according to the four pillars of Thrive and our proven Life Gardens methodology. Every pillar in our Growing Health methodology is essential — if one is missing, then the others lose their impact and potential for transformation and change.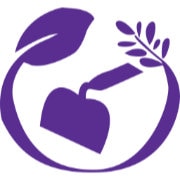 Organic Gardening
Organic and sustainable techniques (no chemicals or inputs) are used to grow food throughout the year, requiring minimal water. Each standard Life Garden project can sustain the nutrition needs for approximately 40 people.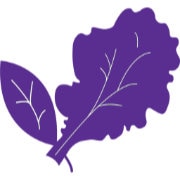 Nutrition
Health is a symphony of different foods for nutrition. Indigenous crops that were planted before mono-cropping are rediscovered, and a variety is grown to engage a holistic approach to enhance the heart, joints and the immune system significantly. A standard garden diet produces maximum nutrition for a high standard of health – in any developing country.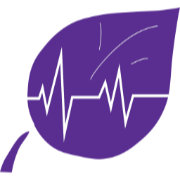 Natural Medicine
Each community garden includes a portion of medicinal plants. They are used to prevent and treat diseases. Indigenous plants can be used for burns, diarrhea, anti-bacterial treatment, malaria prevention, and HIV/AIDS treatment. This is life-saving in areas with minimal medical support, common to the rural poor.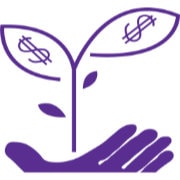 Income Generation
When community members are growing their own nutritious food, and as a result are healthy and not burdened with continuous diseases, the world of opportunity opens. We provide training to help recognize that higher value, organic crops can create better profits and when utilizing sustainable methods, they are protected from market influences. Naturally, they decide to expand their efforts.
Courses
Available from anywhere, on any device, at any time
Frequently Asked Questions
We realize you probably have a few questions for us before you join. Therefore, we have provided answers to some of the most common questions below:
Q: Where do I take this course?
The course is completely online so you can partake whenever and wherever you would like (as long as you have internet access).
Q: When does it begin?
Whenever you like! You will be given lifetime access to the material and can complete it at a pace that is right for you!
Q: How long does it take?
The course is designed so that you can take it at a speed that is best for you. Most students will complete the course over 4 weeks, comprising approximately 25 hours of instructor-led training.
Q: What languages is the course available in?
Right now we have a course in English. In the future, we look forward to translating it into Spanish, French and Swahili.
Q: Do I get a certificate?
Yes, you can receive a certificate if you enroll in the pro training membership. You have the opportunity to collect 5 digital and printable certificates, as long as you complete the pro training courses and receive a passing grade.
You will not receive a certificate with the free trial membership, but it is still a good place to start your journey – you can always upgrade to the pro package or apply for a scholarship at a later date.
Click here to view our pricing plans
Q: How much does a course cost?
We have 2 different training courses available.
The Free Trial is $0 and gives you access to 4 courses.
The Pro Training membership is $0 USD with a scholarship or $150 USD without a scholarship. This package gives you access to all 40 courses, 18 demonstration videos, additional resources, and 5 certificates.
Click here to apply for a scholarship
Q: Do you have a refund policy?
No.
Q: How do I sign up and pay?
You can either sign up for a scholarship here or select one of our packages here.
If you have further questions please email us at [email protected]