When Thrive started in the year 2008, we rented a small house. This house was primarily used as a meeting place and as a cramped classroom. Over the years interest in Thrive grew and more members jumped on board. Together we began our journey of ending extreme poverty.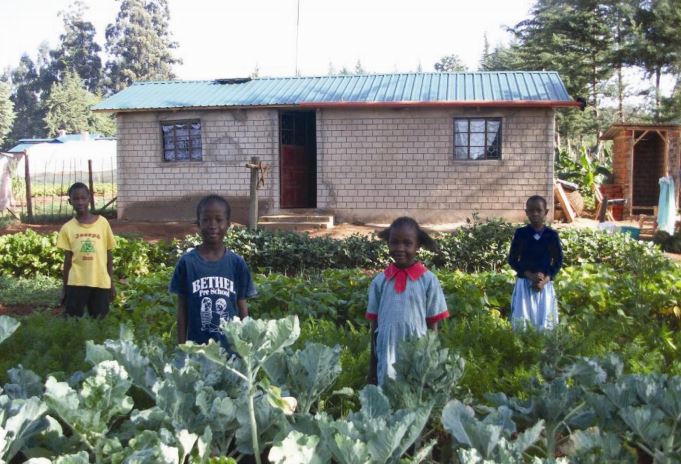 Second Steps
By 2012, Thrive had grown so much that we needed a training center. Immediately we created plans and started construction. This training center was able to house up to 40 people. It was built by using interlocking bricks which cut the building costs in half. The remaining area on the one-acre property was used to grow enough food for staff and students.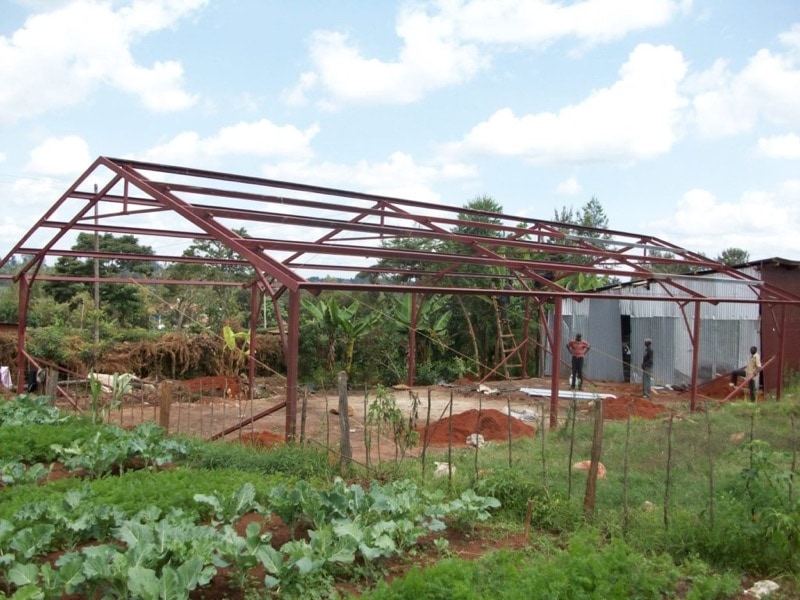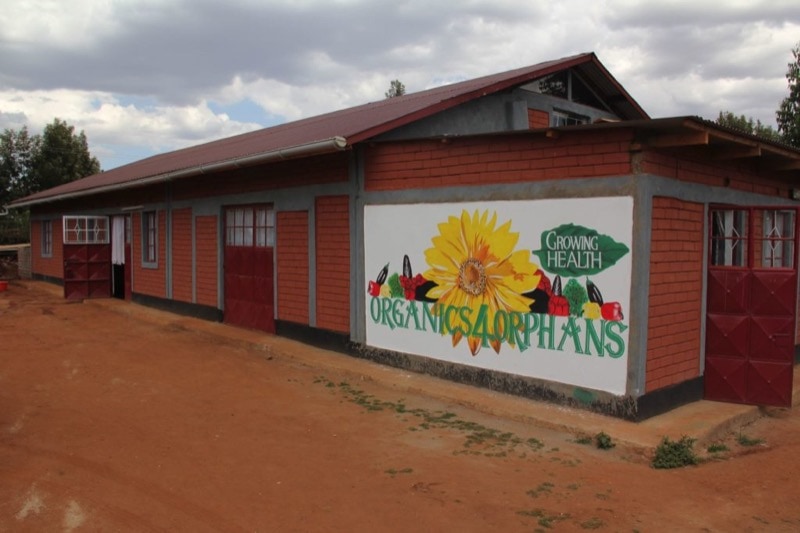 Contractor Traps
Now, 6 years later, we have watched our organization double in size. In 2017, our board and staff agreed that is was time to expand again. After putting the funds and plans together, we started construction in November. We had high hopes that the building would be finished in time for our January Growing Health Seminar. Unfortunately, we had some major issues with these first contractors. Stating that the building would be completed in 8 short weeks, we were excited and provided the contractor with most of the required funds. Soon after receiving his money, the contractor started playing games with us and ended up taking off. With our money gone and only half of the structure complete, we were nervous and afraid to get caught in another trap.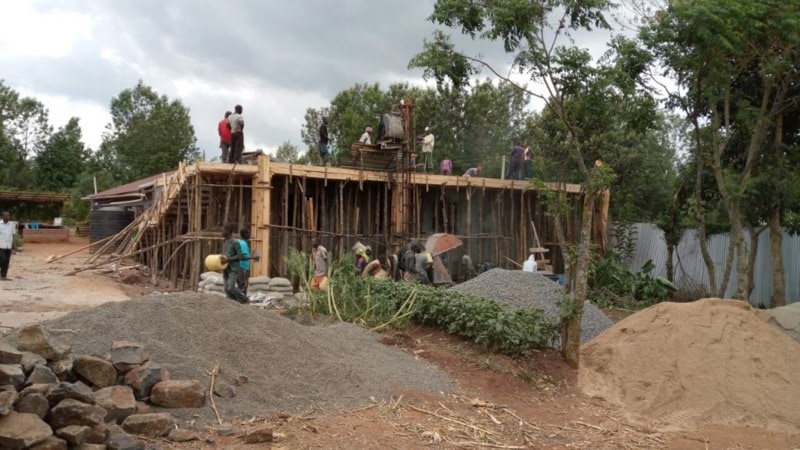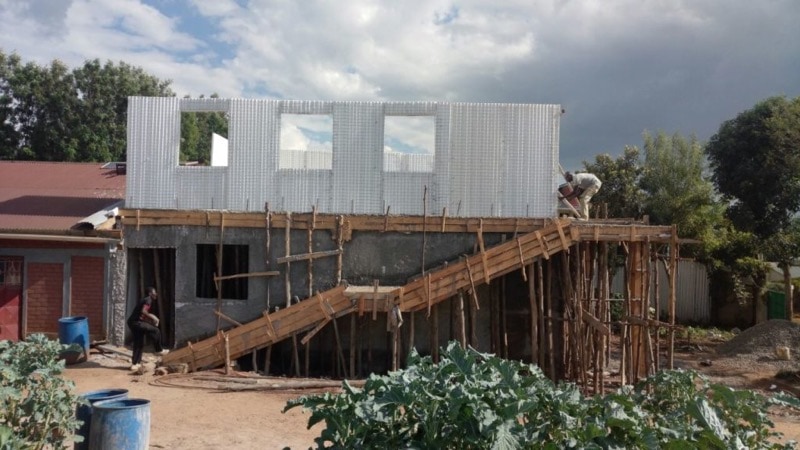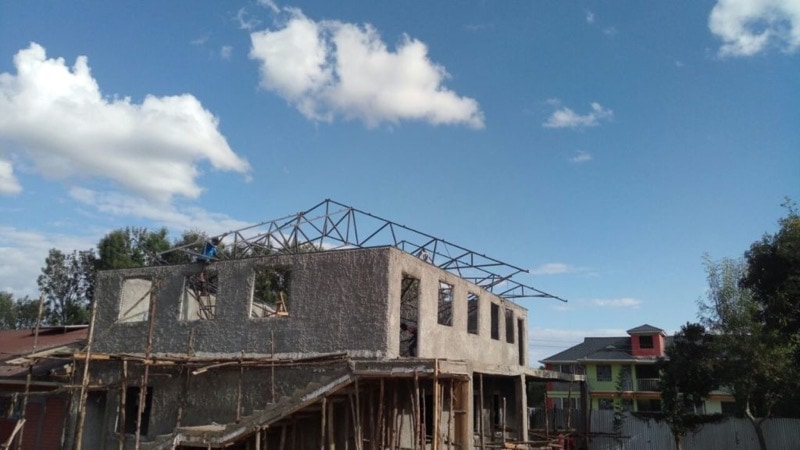 Perseverance
Eventually, we gained enough courage to start the process over again. We have been blessed to be working with an honest contractor who is committed to this job. Starting near the end of January 2018, this contractor and his workers have worked hard to put our new building together.
The new training center has provided us with many improvements. The first-floor addition provided us with a large cafeteria, a kitchen with fire-less cookers and multiple storage areas. The old part of the building has been rearranged to create spaces for the school director's office, a library, a spacious boardroom, a dormitory, and a classroom that can now accommodate up to 80 people.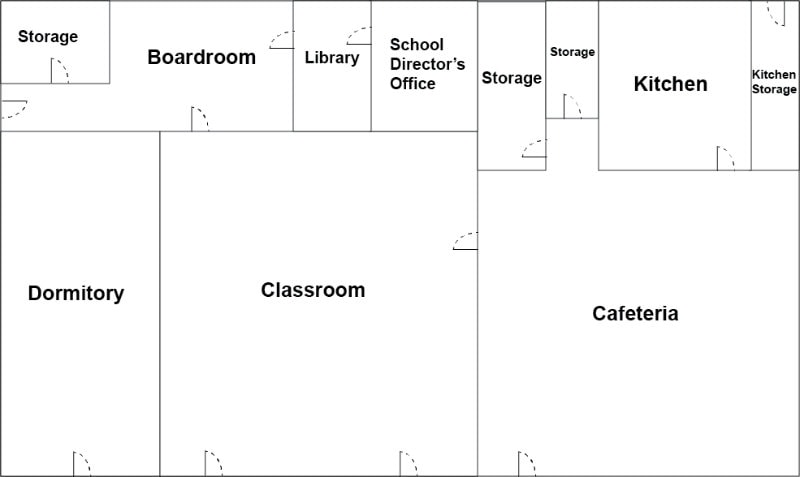 The second-floor addition only covers the area above the cafeteria and kitchen. This area is divided into a large dormitory, a main office, and a personal office for our African director and CEO.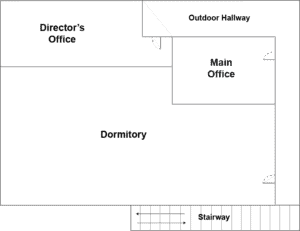 The Journey Continues
We are so thankful that Thrive has been built on a foundation of rock rather than sand. We are excited to see how this new building will push our reach out to many more countries and people in need. Thank you to all of our supporters and to Natural Calm Canada for allowing us to become bigger and better.