Impact Dashboard
The relentless pursuit of data.
We believe in the power of proof. This is possible by using well-designed systems, processes and automation infused with technology integration.
We want to bring transparency to everything from community gardens production to the prevalence of diseases.
Life Garden Projects
Each month Thrive monitors its projects. Equipped with connected cell phones, our evaluators use an integrated monitoring tool to measure impact, data, and other key metrics. This data is then seamlessly integrated into our management SalesForce Dashboard.
We relentlessly pursue data to help us deliver more effective programs, offer better returns on charitable dollars and reduce the cost of impact.
(Updated October 2023)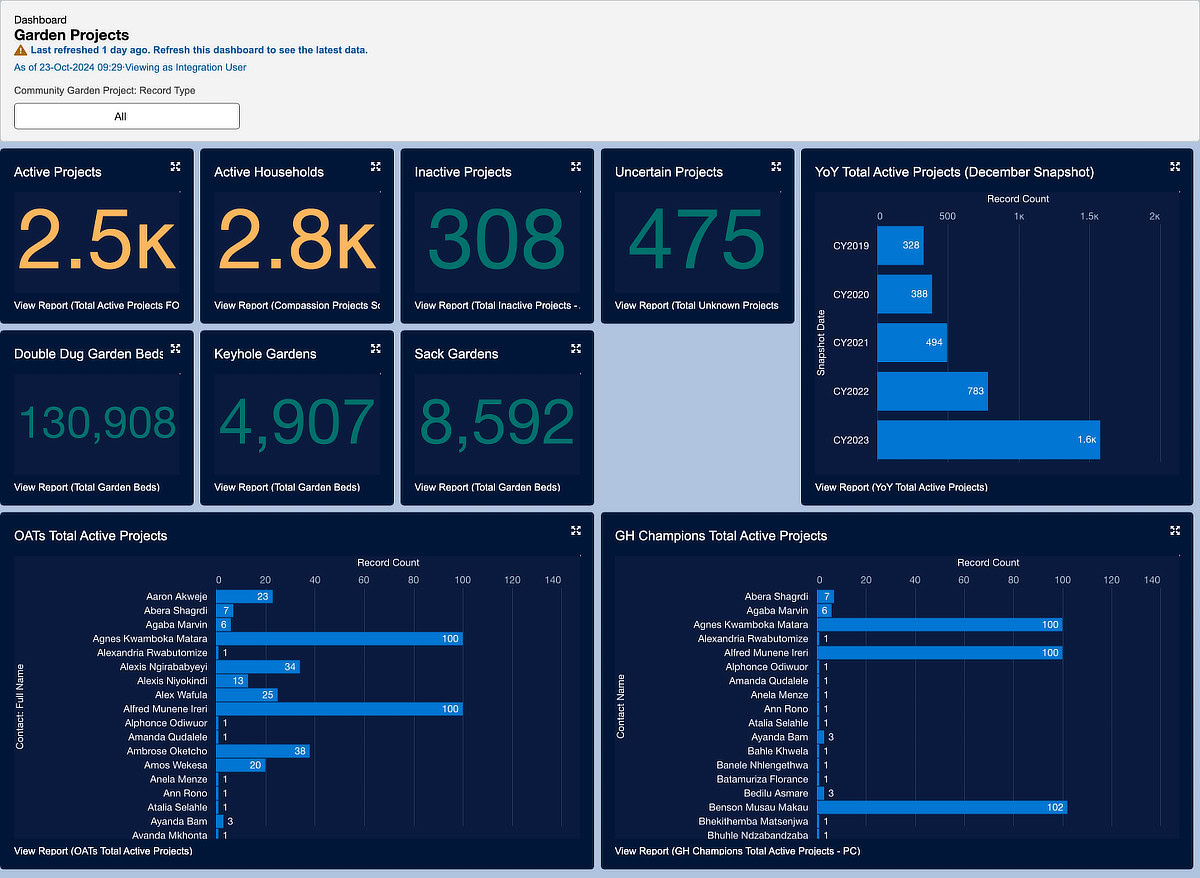 Project Members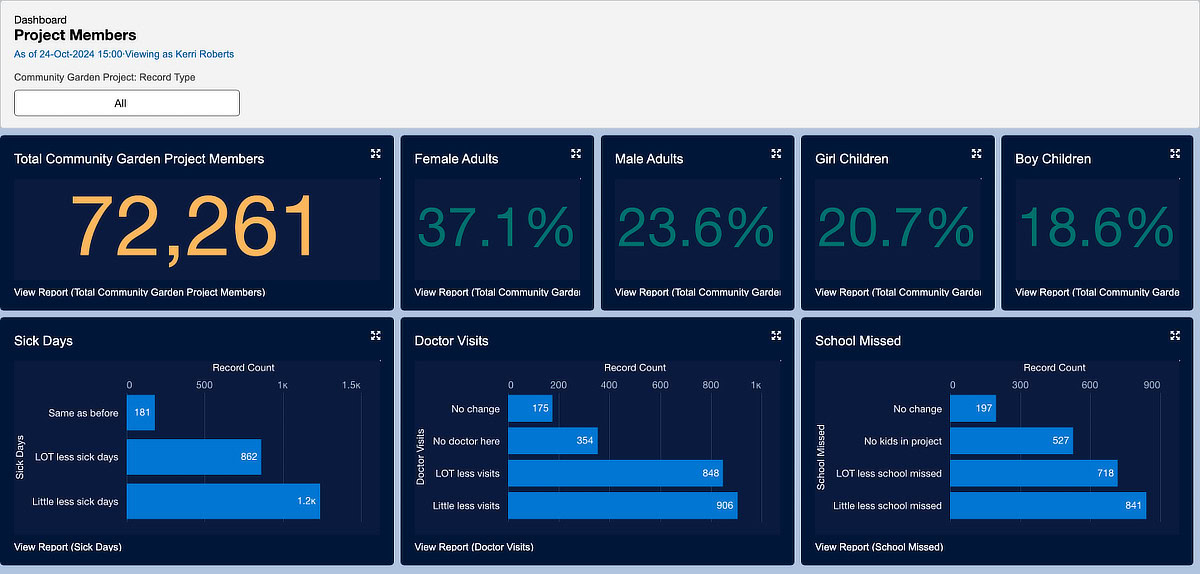 People Eating Healthy Food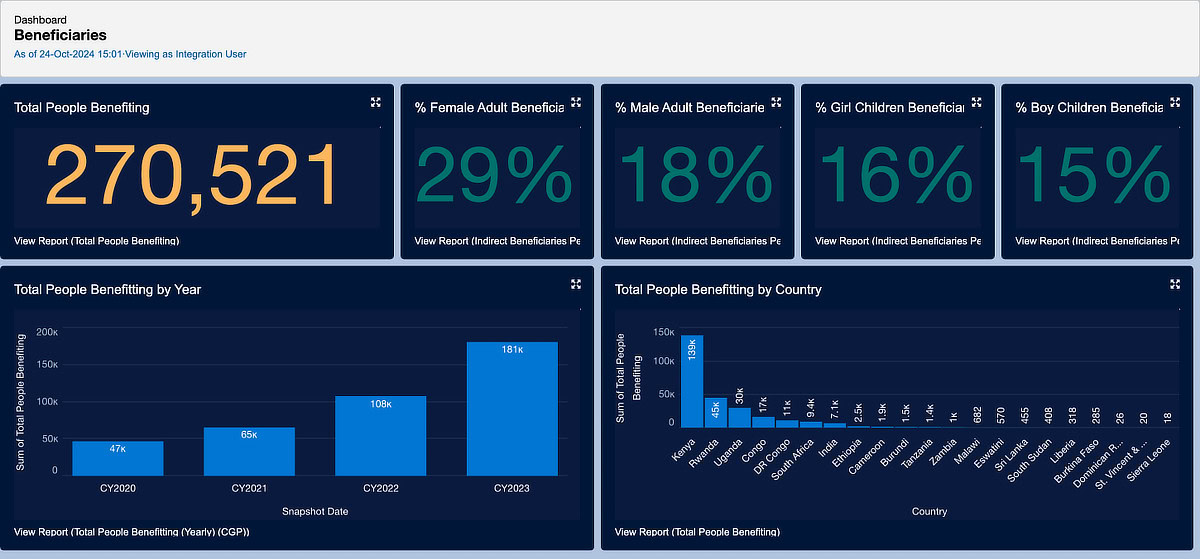 Meals & Value of Food
Income Generation & Table Banking