Get Free Access to the Thrive Gardening Academy
Learn to grow your own nutritious food at home from a seasoned organic gardener.
Thrive For Good has been featured in:

Thrive for Good is a trailblazing not-for-profit that empowers people with the training and simple tools they need to grow an abundance of healthy, organic, disease-fighting foods for life, sustainably. We're making this online organic gardening training widely available for free so that people like you can experience the benefits.
Vita is proud to support Thrive's work empowering communities around the world with knowledge of organic gardening and health. As part of the Vita Garden community, we are thrilled to share access to Thrive's Online Gardening Academy – FREE! Just click here.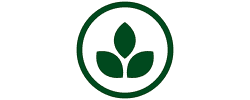 Take this Free Organic Gardening Course and Discover How to:
Nourish your body with the most nutrient-packed veggies and herbs.
Spend less at the grocery store for better quality food.
Enjoy the incredible flavor of freshly grown and harvested foods — there is nothing quite like it.
Experience the peace of mind and physical well-being of spending time in the garden.
Do your part to green our world by using easy, affordable, organic growing techniques.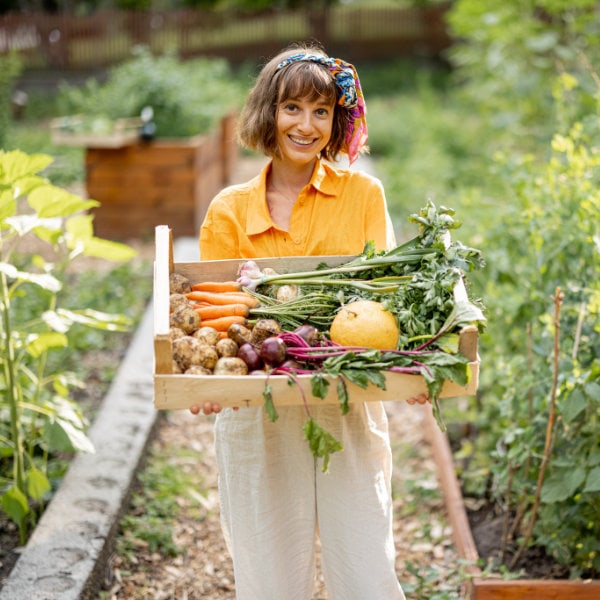 Organic Gardening is Our Passion
(And when you take this course, it may become yours, too.)
Thrive for Good is on a mission to teach the world to grow nutrition.

From our work around the world, we know that growing organic, nutritious food helps people stay healthier, longer, and regenerates our environment.

Professionally produced, expertly taught, and comprehensive, this course is on par with the top online courses available anywhere.

Nothing is held back, no credit card is required, and there is no catch. We just want you and your family to receive the benefits of growing organic foods and eating a nutrient-rich diet.
"I have been studying the videos and planning my garden for next year according to what I'm learning. I went through your summary course regarding setting up the garden and growing highly nutritious foods. There is so much to learn and I consider myself a fairly seasoned gardener. Little did I know that I'm really a novice. I just love gardening and enjoy your courses so much."
Organic Gardening for Beginners – Here's What's Inside the Course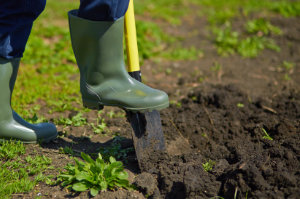 Soil
We start by preparing and improving our soil.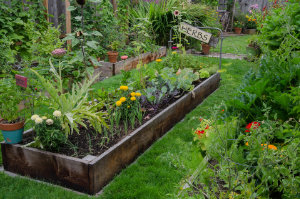 Planning
We figure out how to position plants.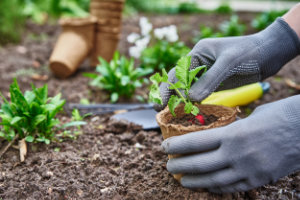 Planting
We sow seeds and plant seedlings.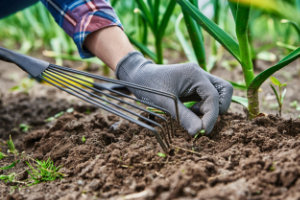 Maintenance
We fertilize, water, manage pests, and harvest food.
(Comparable courses are valued between $250 – $450)
"I look at this academy as a great place to begin to start building my foundation for my future organic gardening endeavors. I want to grow the best possible food for my girlfriend and myself. Thank you for making this great tool for somebody like me to learn with. The information is great! I love it. Exactly what I want from this course."
Erik, Dresser, WI
"I think you have done a great job with the content. I do like the videos — they are short enough while providing core information and references. I signed up for this course to learn how to be a better organic gardener. I live in a "healthy food wasteland" and this is my third year growing some of our summer vegetables."
Jane, Marietta, OH
"I think the course is fantastic…. To have a structured course like this is really what I'm looking for. There is so much info on the web, but I need an expert to walk me through it otherwise I'll get lost with information overload. Thanks for what you do!"
Adam, Faulconbridge, Australia
"Your course is excellent and really helpful. I've been gardening for about 10 years now at my community garden plot in Los Angeles. Your course is organized, thorough, and accessible to all levels of gardeners. Thanks much."
Tatiana, Los Angelas, CA
Plus, Learn How to Eat What You Grow for Disease Prevention & Longevity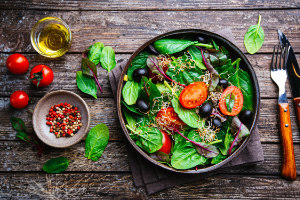 What To Eat
To prevent disease and live a long, healthy life.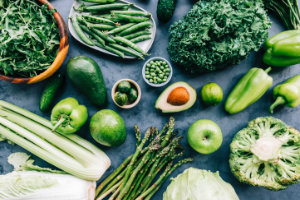 Food Groups
Which foods to include in our daily eating habits.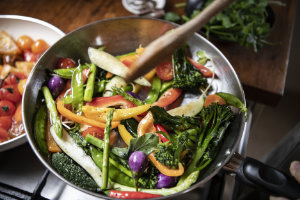 Cooking
How to cook to incorporate the most nutritious foods.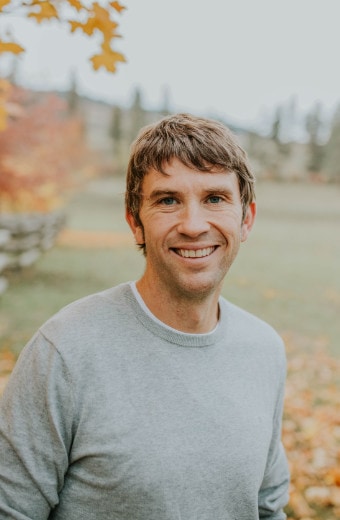 "Although I have always considered myself a 'healthy' eater, it was only recently that I realized how little I really know about food choices.
Over the course of a year, the more I connected with Thrive, their methodology, and courses, the more I learned and applied to change my diet. It transformed me.
Now, I have a small 'tire' garden in my backyard, pots of herbs, focus on eating 'disease-fighting foods' and even daily intermittent fast. As a result, my mind is less foggy, my energy levels have increased and I am sick less often.
The connection between what we eat, how we eat and our overall health is far greater than I thought. And, I am better because of it. Thank you, Thrive!"
— James Woller, Vernon, Canada
Meet Your Guide to Organic Growing
My name is Phil Nauta. I grew up working for my parents in their garden center in the '90s.
Since then I've completed a certificate program in Organic Landscape Management, a Permaculture Design Certificate, and a Certificate in Sustainable Building and Design.
I'm the author of Building Soils Naturally (published by Acres U.S.A.) and The Smiling Gardener website, where I show people around the world how to grow their own organic, nutrient-dense food.
Through my work in organic training, I connected with Thrive for Good and fell in love with their mission.
I felt so inspired, I helped Thrive create the very training you can access today.
So let's get into it…
(No credit card required. No catch. Enjoy this gift from Thrive for Good.)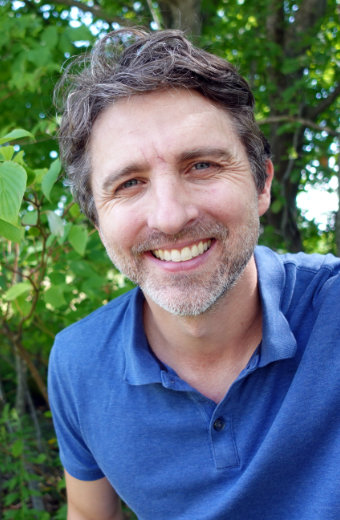 "You are doing a great service… very helpful information indeed, exactly what I need. It's all about taking care of the health of our planet and everything on it, including us!"
Kerry, Kansas, IL
"Loving your course! I have the MOST productive garden this year I think I've ever had, so many strawberries, raspberries, and blueberries that my freezer is full and they just keep on coming!! Plus all the other bountiful veggie crops."
Kathleen, Bayside, CA
"First, I would say that your videos are most educational, compelling, and entertaining – so bravo on your work. All-in-all I am a big fan of you, your site, and course material and have recommended it to others."
Adam, Faulconbridge, Australia
"I like the fact that your videos are short and I can watch one whenever I have a few minutes. The possibility to have access to such a quality course as I am in a remote area is just the best! Keep up the good work!"
Caroline, Fort Simpson, NT
You Can Become an Organic Gardener with a Bountiful Harvest
Growing organically is different, but it doesn't have to be daunting.
In this course, you'll learn exactly what works to grow the most healthy, nutritious food — with fewer headaches, less waste, and at a lower cost.
Most of the people who take our organic training are beginners, so you don't need any existing knowledge.
Others have tried to grow food before, but because they didn't have the right training, their results were disappointing.
We teach you to avoid the issues that stop most people from growing their own food organically.
From soil preparation to harvest, you'll learn step-by-step how to do it right.
It doesn't matter if you're in Toronto or Texas, if you're growing in a tiny, city yard or have your own country acreage, you can use these techniques anywhere.
So, if you're ready to move beyond growing a few tomato plants from the garden center, or a few herbs…
If you're inspired to grow a garden that gets more bountiful each year…
And if you want the process of learning and doing to be fun and fulfilling…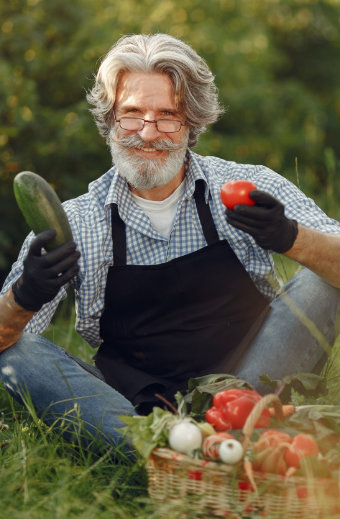 "I look at this academy as a great place to begin to start building my foundation for my future organic gardening endeavors. I want to grow the best possible food for my girlfriend and myself. Thank you for making this great tool for somebody like me to learn with. The information is great! I love it. Exactly what I want from this course.""Firstly let me say I am really enjoying this course. You have put so much hard work into it and I'm getting a lot out of it, it's turning out to be exactly what I hoped it would. As a newbie I have found all the information you give easy to take on board and of an adequate depth. Your passion for what you do easily comes through on the videos and I feel really excited and inspired after watching them to get out and try what you have demonstrated."
Nicky, Ceres, Australia
"I started a "square foot garden" system a few years back and have not been happy with the "promised results" that I haven't seen. I actually e-mailed you about that system a couple of months ago and you thought I would be able to incorporate your ideas in with what I already have going. I find your site very user friendly and super interesting. Please continue with what you have going!"
Le Anne, Idaho Falls, ID
"I definitely have seen a difference in my plants. It has been an extremely dry summer here in the northeast. I wasn't watering as much as I should have in the beginning of the season and my plants did fine; they were a little slow to take off but were blooming like crazy! My Master Gardener group noticed a difference in my plants; they are still green and blooming when most of theirs are shrivelled. Because of the dry weather most gardeners have finished this time of year. My stuff still looks pretty good."
Jak, NY
"I really enjoy all your gardening information. Love to watch your videos. Very informative and refreshing. I am looking forward to using your techniques on my new 1 acre plot. Since I have taken the Organic Master Gardening course it has opened my eyes. I had never thought about the living organisms as providing the health and sustainability to a better system of gardening and just well being of everything around it. Keep up the good work as it is appreciated."
Mary, Kimberly, B.C.
FAQS on the Thrive Gardening Academy
Q. Do I need to download any software or be tech-savvy to take this online course?
There's nothing to download and the website is very easy to use. Phil's 2-year-old daughters can use it–they even know how to skip the parts where daddy's talking too much 🙂
Q. Who is this training for? (Beginners, intermediate, or advanced gardeners?
This is aimed at beginners who have never gardened before or have only been growing for a year or two.
Q. Will I learn what works in my growing region?
These lessons work in any region. There are some plants that can only be grown in hotter climates and other plants in colder climates, but the process of planning, improving your soil, planting, etc. is the same everywhere.
Q. Will I have to buy a lot of tools or materials?
Basic gardening tools are all you need, like a shovel and a rake.
Q. How much does it cost to get an organic garden started?
That depends on so many factors. I've started some gardens for $10 worth of seeds and others for thousands of dollars worth of supplies. Of course, those gardens are a lot bigger and they give me a lot more food, but if you're starting small, it can cost less than $100.
Q. How long will this training take me?
There are about 4 hours of video in the course. Some people may just watch it all on a rainy day, while others may jump in throughout the whole growing season to learn things as they go.